DESCRIPTION
MATERIAL & CARE
Shipping & Return Policy
DESCRIPTION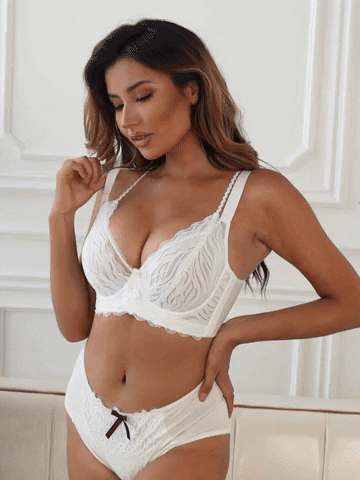 So breath takingly stunning, this ultra thin soft wire lace bra is genuinely a master piece that delivers both style and comfort. Lace on the outside and pure cotton on the inside, you are guaranteed to have an unparalleled smooth feeling. The plunging design and the soft wires push up and flatter in a way that you could never imagine.
Widened straps, with decorative thin straps, anti-slip and beautiful.
Featuring exclusive lace patterns inspired by nature, this bra is designed to be naturally pretty.
Enhanced side support and ultra smooth hem.
4x4 rows hook & eye for maximum adjustment.
Shipping & Return Policy
• Free Shipping Abroad orders of $60+.
• Multiple return options within 30 days of delivery! You can review our shipping and returns policy here.
RELATED PRODUCTS