DESCRIPTION
MATERIAL & CARE
Shipping & Return Policy
DESCRIPTION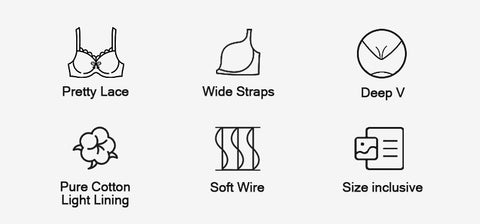 Give your weekend style a feminine and cute look! A full-coverage bra in a smooth silhouette, finished with intricate lace trim. Specially designed 0.07inch thin and fit your skin with ultimate comfort. Pockets are included in cups for different shapes. Features soft memory wires for a lift and higher side support for a better shape.
Band extender in matching color included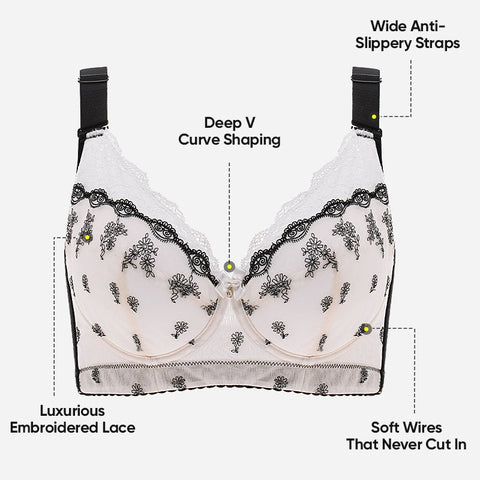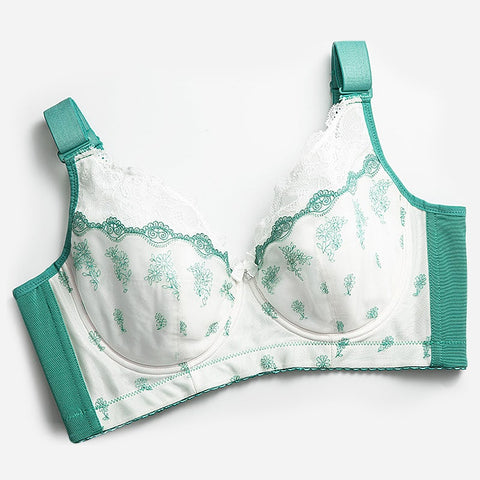 Pretty and retro lace pattern.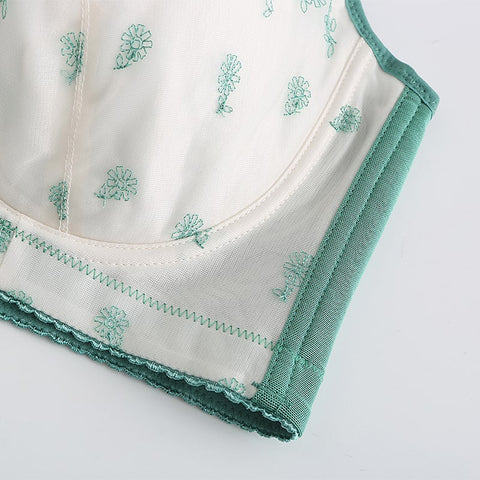 Enhanced side support minimizes spillage.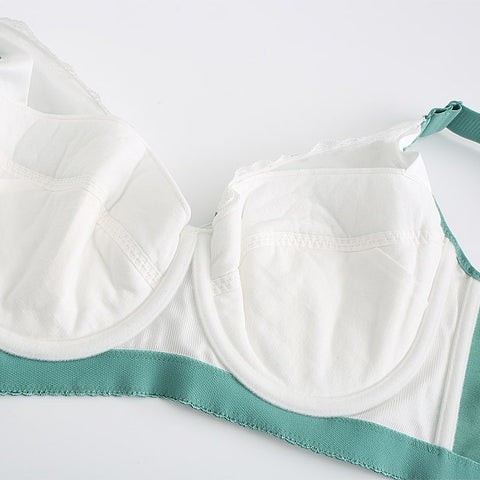 Lightly lined with pure cotton brings this silky and smooth feeling.
MATERIAL & CARE
Cup: 100% Cotton
Flank: 76% Nylon, 24% Spandex
Wire: Soft-Wire

1. Hand wash recommended
2. Wash with like colors recommended
3. Avoid long time of soaking
4. Hang dry
5. Do not bleach
6. Do not dry clean
7. Do not iron

Shipping & Return Policy
• Free Shipping Abroad orders of $60+.
• Multiple return options within 30 days of delivery! You can review our shipping and returns policy here.
RELATED PRODUCTS
Customer Reviews
Write a Review
Ask a Question
The sizing for this bra is great. It's so hard to find my bra size so I was really excited when this one fit. It's comfortable for most of the day, but towards the end you start to become really aware that you're wearing it. The push up was good and flattering, but it does seem to minimize the look of my breast size a bit. Overall, I like this bra and am glad I bought it.
Comfy, Supportive and sexy I write reviews almost NEVER. As a 40-year-old woman who has breastfed two kids for two years each, gained and lost 50 pounds in her adult life and who wears a 34 DD... shopping for a bra that is pretty, comfortable and SUPPORTIVE is near impossible. Support is my main concern. This bra is FABULOUS. Its comfy, it fits really well, better in fact than anything Ive ever tried on, the twins are completely enclosed, it feels supportive AND ITS COMFY! The girls are sitting up the way they should be. This thing may be a f@$&*#% miracle!